Last week at re:Invent, AWS announced the general availability of AWS Outposts, the hybrid cloud play from AWS which has been in preview since re:Invent 2018.  If customers have workloads that they simply have to run on-premise, then AWS now has an option to provide AWS services running on AWS hardware running in a rack delivered and installed by AWS in the customer's on-premises datacenter.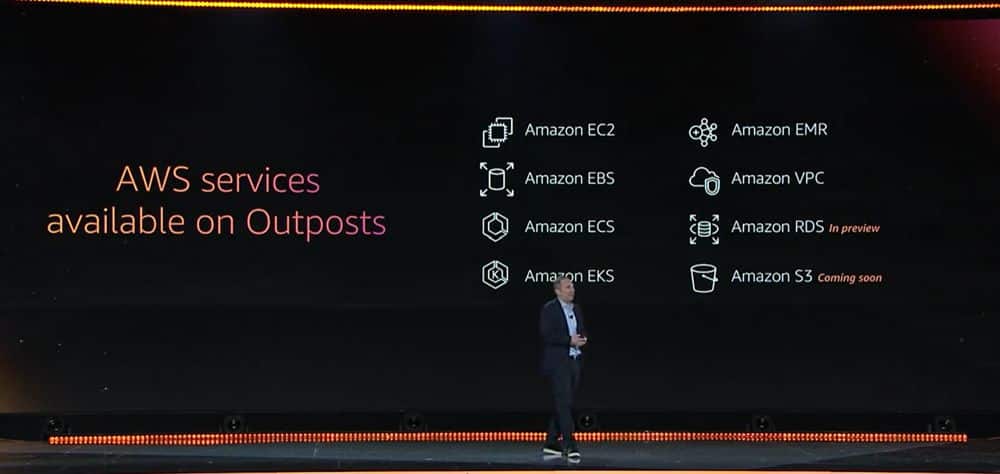 Why Would You Need AWS Running Locally?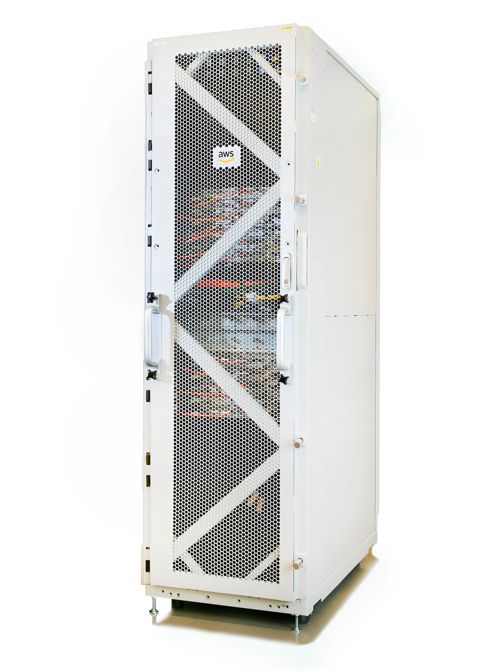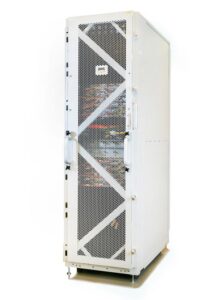 But why would you need AWS running locally?  Why not just run your own servers?
There are a number of reasons that AWS customers may want to do this:
AWS Outposts are managed by the same AWS Control Plane, via the AWS Console – if customers have been developing applications in the AWS cloud and are leveraging API integrations then it makes sense for them to be able to manage local infrastructure in the same way as cloud-based infrastructure.
Latency Sensitive Applications – if customers have cloud-based applications that require sub-millisecond latency access, this can be difficult to achieve over the WAN due to the laws of physics.
Local Data Storage & Processing – if customers have particularly sensitive data that needs to be processed and/or hosted locally, for data sovereignty reasons or where there is no local AWS region, then Outposts offers the solution.
How do You Get An AWS Outpost?
Like all AWS services, Outposts can be ordered from right within the AWS console.  Just search for 'Outposts' and you'll be taken straight to the Outposts configuration page (you must be in a supported region). 
Click on the 'Create Outposts' button and you'll be taken through to the configuration wizard which will ask you to create a name for your Outpost, add an optional description and then choose the site where you wish for it to be installed.  You'll need to create a site if you have not done so already, and run through a series of questions to ensure that your site can accommodate the Outpost – availability of suitable power, temperature and humidity range requirements, physical space etc. 
You'll also need to tell AWS which Availability Zone you wish your Outpost to be part of.  Once you've done this, you are ready to create your outpost and choose an outpost configuration from the Outposts Catalogue.
What do You Actually Get with an AWS Outpost?
When you order an AWS Outpost, you will receive a fully populated and configured rack with patch panels, network switching, hosts, cabling, and power management. AWS employees will deliver the rack and connect it to your data center power supply and network.  The Outpost is fully managed by AWS including monitoring, patching and updating.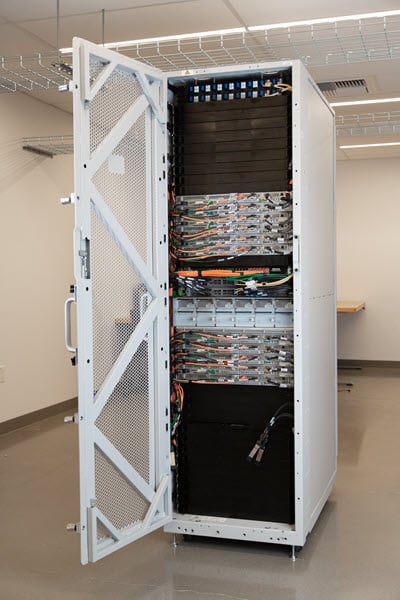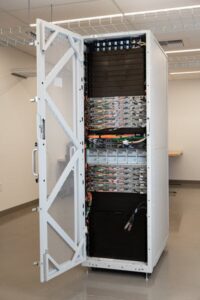 AWS Outposts are currently available in 18 different configuration options to suit different use cases.  Configurations are optimized for:
Development and Test Usage (5 options)
General Purpose Usage (6 options)
Compute Intensive Applications (4 Options)
Memory Intensive Applications (2 Options)
Graphics Intensive Applications (1 Option)
Storage options range from 2.7TB (not scalable) to 11TB + depending on the chosen configuration.
What AWS Services Are Available on AWS Outposts?
Not all AWS Services can currently run on your local AWS Outpost – here's a list of the services available at launch:
Amazon EC2 Instances
Amazon EBS Storage
Amazon ECS and EKS Containers 
Amazon RDS Databases (in Preview)
Amazon EMR Data Analytics
Amazon VPC
Coming Soon (in 2020):
However, because your AWS Outpost is a part of your local AWS Region, you can seamlessly access any services available in your region from your AWS Outpost.
Any services running on your Outpost will be upgraded at the same time as the cloud-based services are upgraded, so you don't need to worry about any local maintenance or software upgrades.
Additionally, your Outpost can be managed by AWS tools running in your local region, including Cloudwatch, Cloudtrail, Cloud Formation and Elastic Beanstalk.
What Regions Currently Support AWS Outposts?
At launch, AWS Outposts are supported in the following regions:
Europe (Ireland)
Asia Pacific (Sydney)
Europe (Frankfurt)
Asia Pacific (Seoul)
Asia Pacific (Tokyo)
US East (N. Virginia)
US East (Ohio)
US West (N. California)
US West (Oregon)
How Will You Be Billed for AWS Outposts?
AWS Outposts need to be committed to on a 3-year term.  They can be billed monthly, All Up Front or Partial Up Front, much like Reserved Instances.  An all upfront payment nets a 10% discount on the pay monthly option.  With Partial Up Front, you pay 50% upfront and spread the remaining payments over the 36-month term, which nets around a 6% discount when compared to pay monthly pricing.
Any upfront payments are due 24 hours after the Outpost installation.
European prices range from $270k (All up front) for the lowest spec Dev & Test Configuration up to $1m (All up front) for General Purpose and Compute Optimized units. 
What are Some Use Cases for AWS Outposts?
AWS claims a number of potential use cases for AWS Outposts: 
Financial Services – Low latency trading and data sovereignty for local banking & payment services
Manufacturing – run manufacturing automation & management systems close to manufacturing machinery
Retail – local reliable performance for EPOS systems
Healthcare – low latency access to on-premise medical equipment
Telecoms –  create local Virtual Network Functions using AWS cloud technology
Media & Entertainment – Live event streaming with access to the latest GPU technology
So there you have it – a whistle-stop tour of AWS Outposts.  It will be interesting to see how Outposts are adopted by AWS customers, and what unforeseen use cases will be shared at re:Invent 2020!