VMware Cloud on AWS has been in the market for over 2 years now, but what exactly is it, and why might a business consider using VMware Cloud on AWS rather than simply migrating all workloads directly to AWS? Let's take a closer look at VMware Cloud on AWS and try to answer this question.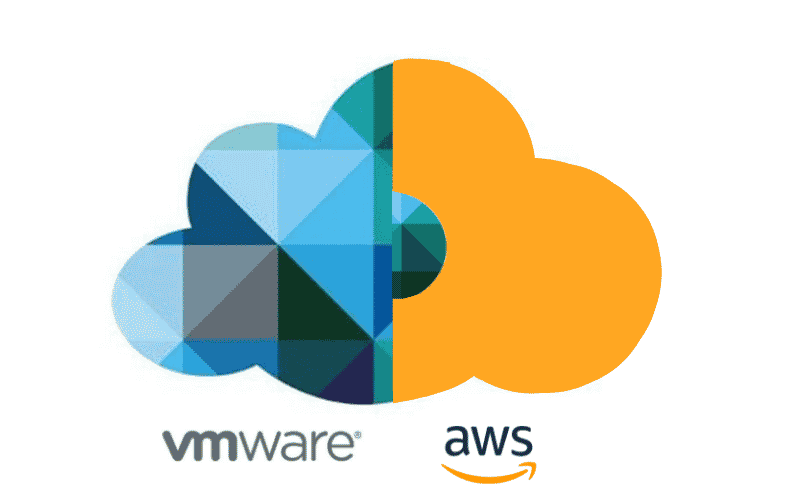 Firstly, let's look at how VMware itself is looking to transform as a business. According to VMware 'Within 2 years VMware Cloud Services will be the default way customers consume VMware infrastructure capability'.
VMware made its name as the on-premises virtualization juggernaut, completely dominating that market for more than a decade with their industry-leading hypervisor. But more recently, VMware has been transforming away from datacenter infrastructure services to become more of a cloud software company. According to VMware CEO Pat Gelsinger, the 3 core strategies of VMware are:
Accelerating customers' journey to cloud.
Transforming network & security.
Empowering the digital workspace.
To underpin these strategies VMware has been on an acquisition spree, acquiring these businesses in 2019 alone:
Carbon Black (October, Security)
Pivotal (August, App Dev/Containers)
Bitfusion (July, AI/ML)
Uhana (July, AI/ML)
AVI Networks (June, Software Defined Networking)
Bitnami (May, App Packaging)
VMware customers now have a choice on how to procure VMware capabilities – the traditional on-premises solutions, natively through AWS or Managed Service Providers, or running native Kubernetes in the public cloud – and VMware continues to invest in all of these areas.
To deliver increased IT agility, businesses require the flexibility to:
Develop Any App – accelerate time to market, operationalize cloud-native apps
Deploy on any cloud – deliver consistent, interoperable infrastructure across clouds
Deliver on any device – securely deliver apps to employees and customers
Businesses have more infrastructure options than ever before:
On-premises
Off-Premises
In the cloud
At the edge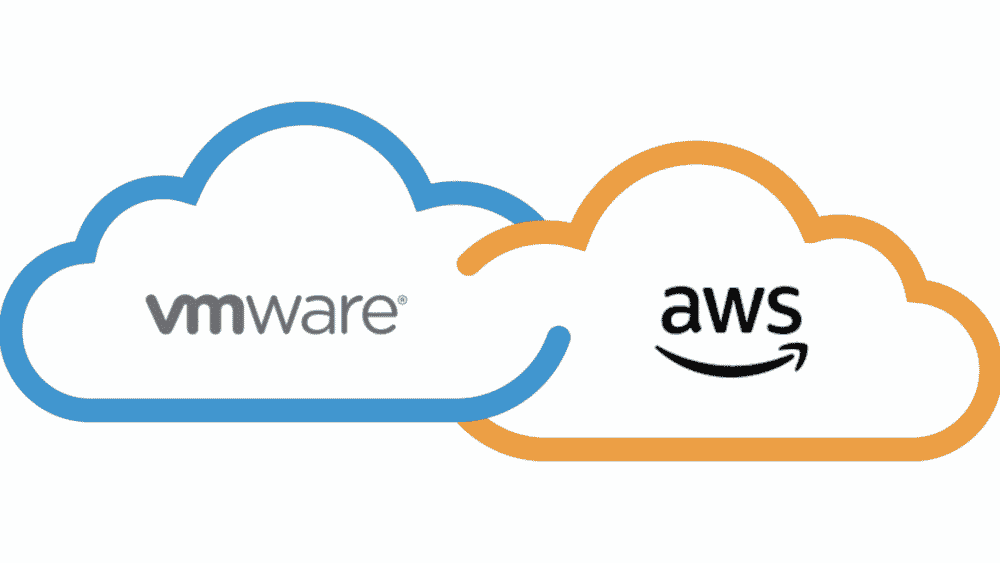 But on-premise and cloud-hosted applications need to be able to interface with one another securely and efficiently.
The VMware and AWS relationship is of mutual interest and provides value on both sides.  AWS want to be able to integrate native services into applications running on VMware solutions sitting on premises.  VMware and their customers want to be able to integrate on premise workloads into AWS services.  There is a strong relationship between the vendors owned by CEOs Andy Jassy & Pat Gelsinger, with dedicated teams on both sides.
Businesses want to be able to achieve the following, all without introducing complexity, risk or inefficiency:
Access innovation from any source
Operate any cloud service from any provider in any geography
Migrate applications to the best environment for each app
But in order to be able to achieve this, those businesses need to be able to interface existing workloads into new capabilities rather than having to rearchitect.
Most customers will want to use more than one cloud – there are inherent risks associated with an 'all in' with one provider strategy, and in most cases, customers still need to be able retain some on premises capability.
Application needs drive a multi-cloud strategy:
Existing apps
Focus is on reducing costs, maintaining security, reliability & control
Strategies – maintain, re-platform or extend to hybrid?
Modern apps
Focus is on Time to market, Innovation, Scale, differentiation
Strategies – refactor, develop for the cloud, replace?
Refactoring apps is the most costly, least value add route to taking advantage of cloud services.   When refactoring, there is a migration cost bubble – it costs a lot more in the short term before benefit realization is achieved.  Doing a lift & shift with VMware cloud on AWS to achieve proximity to other cloud-based apps can flatten the migration cost bubble compared to refactoring by:
Minimizing the risk of re-architecting
Reducing the risk of project failure
Leveraging existing skillsets and teams
Simplifying billing & vendor management
Helping to meet 'cloud first' timelines
Easing buy in and Governance, Risk Management & Compliance sign off
Reducing project delays
SO, WHAT EXACTLY IS VMWARE CLOUD ON AWS?

VMware Cloud on AWS is the VMware Cloud Foundation software stack running on AWS bare metal servers connected to by AWS Direct Connect.  VMware Cloud on AWS provides all VMware Cloud Foundation capabilities but hosted in AWS.  The service can be used to extend or replace an existing on-prem VMware Cloud Foundation environment.  VMware Cloud Foundation is the modern VMware Software-Defined Datacenter (SDDC) Cloud Infrastructure stack:
vRealize management layer
vSphere virtualization layer
vSAN software-defined storage layer
NSX software-defined networking layer
VMware Cloud on AWS is the 'Easy Button' for application migration and helps to solve some common cloud migration challenges including:
Operational Consistency – manage on-prem and cloud workloads from the same pane of glass
Control, Manage, Secure – no need to reskill or retool for cloud-based workloads
Compatibility with Apps – no need to refactor application workloads for the cloud 
Migrating to VMware Cloud on AWS enables customers to bring the whole organization with them into the public cloud – infrastructure teams, application teams etc – nobody needs to feel left behind.  Additionally, with all teams working in the same platform, collaboration becomes easier with the breakdown of on-premise/public cloud silos.
Another benefit of VMware Cloud on AWS is the free connectivity between VMware Cloud on AWS and other AWS services – there are no network ingress/egress charges which can become a significant cost between on-premise workloads and AWS.
What Are Some Use Cases for VMware Cloud on AWS Infrastructure?
If you are a big on-premises VMware shop with a growing AWS capability, you are innovating on AWS and you want to achieve tighter integration between on-prem and cloud teams, VMware Cloud on AWS is a no-brainer.
If you are a big VMware shop still running vSphere and looking to upgrade to VMware Cloud Foundation, this can be achieved by migrating to VMware Cloud on AWS.
Other use cases include:
Cloud Migrations
Application-Specific (move closer to a cloud-based app)
Data center wide – Looking to close the DC
Hardware Refresh – consider migrating to AWS rather than purchasing new kit
Data Centre Extensions
Footprint Expansion
On-Demand Capacity
Test Dev
Business Resilience
New capability
Replace existing DR
Complement existing DR
Where Can You Get AWS Cloud on VMware?
AWS and VMware have been busy rolling out availability over the last couple of years, and the VMware Cloud on AWS service is now available in the following AWS Regions:
AWS US East (N. Virginia)
AWS US East (Ohio)
AWS US West (N. California)
AWS US West (Oregon)
AWS Canada (Central)
AWS Europe (Frankfurt)
AWS Europe (Ireland)
AWS Europe (London)
AWS Europe (Paris)
AWS Asia Pacific (Singapore)
AWS Asia Pacific (Sydney)
AWS Asia Pacific (Tokyo)
AWS Asia Pacific (Mumbai)
AWS South America (Sao Paulo)
AWS Asia Pacific (Seoul)
AWS GoVMware Cloud (US West)
Additionally, as announced at re:Invent 2019, in 2020 you will be able to get VMware Cloud on AWS delivered on AWS Outposts.
So, there you have it, seems like VMware Cloud on AWS is becoming a well-established means of accelerating migrations to AWS whilst minimizing cost and organizational disruption.