"We are pleased with how a few changes to our AWS environment, with no operational impact, has resulted in delivering a reduction in costs"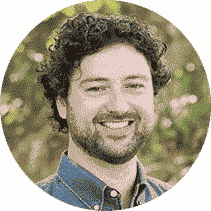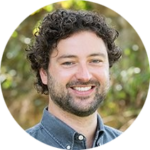 Steve Fleming
Chief Strategy Officer,
Opus 2
Opus 2 is an award-winning cloud-based legal technology & services provider. It's secure platform, tailor-made for lawyers, is used by 96% of the world's top 50 international law firms.
Three years ago, Opus 2 made a strategic decision to migrate their core cloud application infrastructure to Amazon Web Services (AWS).  The broad range of services offered by AWS, plus the extensive global coverage made AWS a perfect fit to meet the needs of Opus 2's growing customer base worldwide.
Migrating from a mixture of VMware and OpenStack cloud environments, Opus 2 built a sophisticated infrastructure on AWS, leveraging AWS services including EC2, S3, Autoscaling & Fargate.  This then enabled Opus 2 to implement automation, using DevOps tooling including Terraform & Puppet, to deliver a robust and resilient customer experience.
By migrating to AWS, Opus 2 was able to achieve overall infrastructure cost savings, where the optimisation of a growing AWS bill was an emerging challenge. Logicata performed a detailed analysis of the Opus 2 AWS estate creating an AWS Savings Report which highlighted savings of up to 30% on Opus 2's monthly AWS bill. When making the final recommendations, Logicata considered not only the outright savings, but also the business impact of making those changes.
The cost reduction was achieved through a combination of additional Reserved Instance purchase recommendations, plus the identification and removal of idle and unused resources.
Steve Fleming, Chief Strategy Officer at Opus 2 commented 'We were delighted with realising the cost savings identified by Logicata in their AWS Savings Report.  The recommendations were clear and easy to implement. We are also pleased with how a few targeted changes to our AWS environment, with no operational impact to our mission critical services, has resulted in delivering a reduction in costs.'
Karl Robinson, Director at Logicata commented 'I'm really happy that we were able to help Opus 2 realise these significant savings.  The situation we found at Opus 2 is not unusual,  it is common for public cloud costs to increase rapidly as a business scales. Hence, it is important to continuously review deployments to ensure that they are cost-optimised.  AWS provide cost optimisation tools, but without understanding the business context, it can be difficult to know which recommendations to implement.  At Logicata we take the time to understand our customers' businesses so that we can make cost saving recommendations which do not result in disruption or reductions in performance or availability.
Let's Start with a
Free Cloud Checkup
Learn how to save 30% or more on your AWS bill immediately. Request a free
Cloud Check Up report today.