Hear How Charanga Leverage Logicata's InfrAssure And AWS To Underpin Rapid Growth And Entry Into New Markets
During this session, you'll learn how Charanaga solved specific business challenges using AWS and Logicata's expertise; how they managed to successfully serve their application during an unprecedented, almost overnight shift to online education in March 2020 (and other stories); plus how Charanga are solving compliance issues, such as GDPR, whilst expanding into new countries.
Live Q&A
The webinar was originally broadcast live on Thu, Dec 10, 2020 4:00 PM – 4:45 PM GMT.
At the end of the session, there was a live Q&A with all panelists.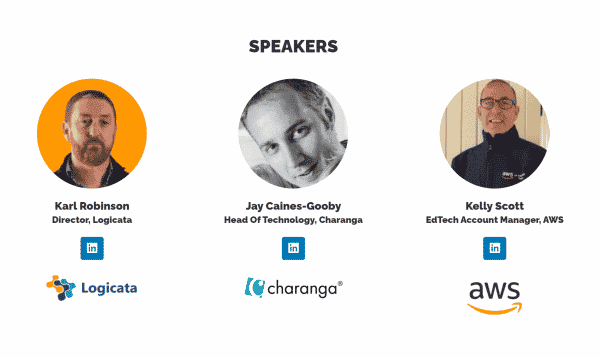 View The Webinar Recording
Please enter your name and business e-mail address below to access the webinar recording: